Verify ID & upload your documents in three easy steps.
Simply frame yourself with your device as if you're taking a selfie, and then show your ID. It's that easy!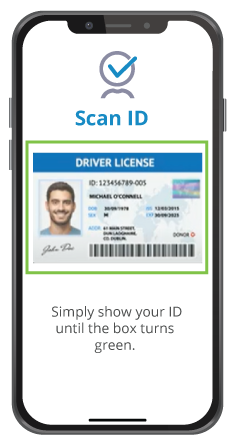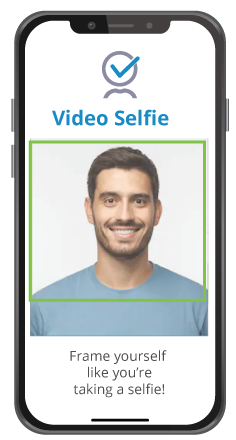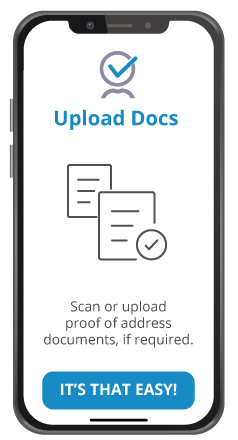 Who Are IDVerify?
IDVerify works in partnership with your bank, credit union or financial institution to allow you confirm your ID digitally, in seconds. This puts you in control and fast tracks your application.
IDVerify is a service of CRIFVision-net Ltd, who are part of CRIF, a leading global fintech with offices over 40 countries across the world. We have been servicing customers in Ireland now for over 30 years.
Our innovative digital verification technology, allows you to enhance the way you verify your identity when applying for a loan, mortgage or finance, in a safe and secure way.
All data uploaded is verified and processed in line with GDPR. Once verified, your resulting reports will be passed on to the bank / organisation to further review your application. Get in touch to learn more.
Contact Us
Why You Got An Email From Us...?
IDVerify.ie is a service provided by CRIF VisionNet. We received your email address from one of our customers, who would like to invite you to complete an Identity Verification process. This may be part of a new loan application, request for finance or a review of our customers current Anti-Money Laundering processes to ensure they have the latest available information on their customers.
One of our customers is using our service to capture the passport/driving licence of users such as yourself. If you have any questions whatsoever please don't hesitate to get in contact with us on privacy@vision-net.ie.
Alternatively try our Help Centre for further online assistance.

Get in Touch
You can contact us at privacy@vision-net.ie